Event
Ccrm Australia Business Of Regenerative Medicine Asia Pacific Symposium
20 Oct 2022-21 Oct 2022
07:00AM-22:00PM
30 Flemington Road, Bio21 Institute, Parkville, Vic, Australia
CCRM Australia and Convergence Science Network
Register
About the Event
CCRM Australia and Convergence Science Network are hosting the Business of Regenerative Medicine Asia Pacific Symposium from 20th-21st October 2022 in Melbourne, Australia. The two-day program will be hosted at Bio21 Institute of Molecular Science and Biotechnology, Parkville, VIC 3052.
Modelled on the successful Business of Regenerative Medicine Meetings held in North America, our symposium will unite the field's leading organizations, industry players, business talent and investigative minds to share their considerable knowledge and "in the trenches" experience. This comprehensive and informative program will include presentations, panel discussions, case study analyses, networking and more.
The program themes include: a snapshot of the global regenerative medicine industry, commercialisation, investment, regulatory and clinical trials, and operations.
We will welcome up to 100 delegates from Asia Pacific and globally including biotechnology executives, investors and analysts, technology transfer personnel, junior and senior bio-entrepreneurial scientists, managers in the for-profit, not-for-profit and Government sector.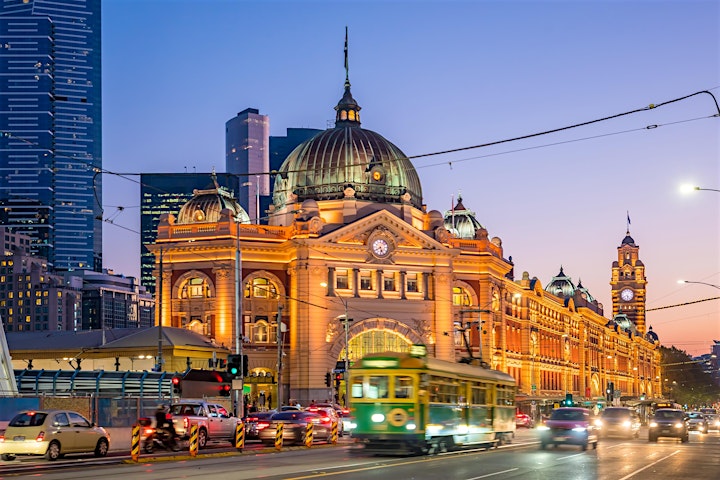 PROGRAM
DAY 1 – 20 OCTOBER 2022
Session 1 - Snapshot of the global regenerative medicine industry
Session 2 – Commercialisation
Session 3 - Investment
DAY 2 – 21 OCTOBER 2022
Session 4 – Platinum sponsor session
Session 5 – Regulatory
Session 6 – Operations
SPEAKER DETAILS
DAY 1 – 2, 20TH-21ST OCTOBER 2022
- Dr Michael May, CCRM CEO
- Michael Israels, CCRM CFO
- Dr Megan Robertson, St Vincent's Health Australia, Group Chief Research Officer
- Jeannie Joughin, One Ventures Principal
- Dr Bianca Ogden, Platinum Asset Management Portfolio Manager
- Dr Ross McDonald, Cynata Therapeutics CEO
- Xenia Sango, Vivazome Clinical and Regulatory Consultant
- A/Prof Tina Soulis, Alithia LifeSciences Founder and Director
- A/Prof Dianne Jackson-Matthews, BioPharma Excellence Principal Consultant
- Brent McPherson, World Courier National BD Manager Australia and New Zealand
- Dr Bryan Leaw, Griffith Hack Patent Attorney

KEY DATES & REGISTRATION
Early bird Registrations Open: 1 July 2022
Early bird Registrations Close: 16 September 2022
Regular Registrations Open: 17 September 2022
CCRM Australia Business of Regenerative Medicine Asia Pacific Symposium dates: 20th -21 October 2022
Registration Fees (Early Bird)
Partner Registrants (early bird rates)
Industry ($720)
Academic ($520)
Government ($520)
Student ($288)
Non Partner Registrants (early bird rates)
Industry ($792)
Academic ($572)
Government ($572)
Student ($317)
Payment Policy
All payments are made and charged in Australian dollars. For cards issued outside of Australia, the transaction will be converted at the card issuer's exchange rate and may be subject to additional fees and charges.

For more information, visit their registration page.
---